https://www.youtube.com/watch?v=_XCC0fEYGK4
Almost 16 years after his 2002 death due to complications caused by throat cancer, John Gotti remains a Mafia icon. From Growing Up Gotti in the mid 2000s to the upcoming John Travolta biopic to A&E's Gotti: Godfather & Son docu-series, which premieres May 8 at the IFC Center in New York City, true-crime fans simply can't get enough of the real-life godfather.
"Anything that has to do with Gotti or his family or his associates will be consumed like a mound of coke on Scarface's desk," Christian Cipollini, author of Murder Inc., says. "Just when you think the world's had its fill, the interest, hype, and consumerism skyrockets again." Credit goes to Gotti's particular charm and panache; his outsized personality and equally imposing figure, paired with the government's very-public efforts toward nailing him, made him a modern-day Billy the Kid.
"American culture has always been fascinated with the outlaw character," Richard Stratton, the writer/director of Gotti: Godfather & Son, explains. "When you're a criminal, when you're a wise guy, the power of just taking a gun and walking in, holding somebody up, shaking them down, doing something illegal, and making lots of money, holds a kind of fascination for people who would never themselves want to do something like that."
In 2009, Stratton was contracted by Playboy Magazine to cover Gotti's son, John Gotti Jr.'s fourth racketeering trial in New York City. After racking up three hung juries in federal court, pretty much unheard of in criminal proceedings, the US Attorney's office was determined to get a conviction. Gotti Jr. stuck to his withdrawal defense, maintaining his assertion that he left the life of crime. Stratton had his doubts, but during the course of the trial, got to know the family, including Junior's mother, Victoria DiGiorgio, and brother, Peter. But he didn't get to know Junior himself, then 45, until after the trial. During the proceedings, Stratton kept hearing the government mention a 1999 recording of the last visit between John and Junior. (The senior Gotti was such a high-priority prisoner in the Federal Bureau of Prisons that every visit he had was videotaped.)
"This was a visit between the father and son, the last time they would see each other," Stratton says. "Senior was in Springfield, Missouri, at the medical facility, dying of throat cancer, and Junior had gone to him to ask his permission to leave the mob, to quit, and focus on his blood family—his wife and kids—and leave the Gambino crime family."
 Without the 90-minute tape of the meeting, Stratton says, he doesn't think he'd have the story that he does in Gotti: Godfather & Son. It's the ultimate father-son confrontation where the father is just lording it over the son and saying, "This is who I am. This is everything I stand for." The father is just who he is—defiant to the end.
Gotti's dying, but he's like, "Listen, John, they could accuse me of robbing a church, and I could have the steeple sticking out of my ass. I'm still going to deny it. You've got to be a man, John. Where's your dignity? Where's your manhood?" But then there's a moment where it changes and Gotti Sr. goes from being boss of the Gambino crime family to being a father.
"I thought, Oh my God. This is Shakespeare. This is Hamlet meets Julius Cesar. This is 'to be or not to be a gangster,'" Stratton says. "Gotti Sr. looks at his son and says, 'You're your own man, John.' That was how it ended, with Gotti Sr. saying, 'Take the plea, but they'll never leave you alone.'" And lo and behold, in 1999 Junior took the plea, did six and a half years in the feds—much of it at FCI Ray Brook—and just weeks before he was about to be released, the feds indicted him again.
"I think that fans are obsessed with the Gotti name because of who John Gotti Sr. was," Stratton says. "When he walked into a room, all eyes were on that man. There was just something about him. He was glamorous. He had movie-star good looks, but he was also very outgoing, friendly, and funny. He was constantly telling jokes, but he was very charismatic."
Stratton speaks from personal experience. He met Gotti Sr. at Metropolitan Correctional Center New York in the late 80s while doing his own bid for smuggling tons of weed. He was working as a clerk in the Nine South unit when Gotti was ushered over from Nine North, the maximum-security lockdown unit, to talk to some of his guys before he was bailed out. According to Stratton, in prison, Gotti got preferential treatment. His legend outsized among both criminals and law enforcement.
"We used to call it the Criminal Hilton," Stratton says. "Anybody who's ever met John Sr. never forgets. He was what he was. He was a gangster, but he was no hypocrite. He played that role, he played it to the hilt, and he was defiant to the end. He loved the life. He loved being that guy, and he lived up to it. When he walked into a restaurant, he'd hand out $100 bills to everybody on the way to his table. He was that kind of guy."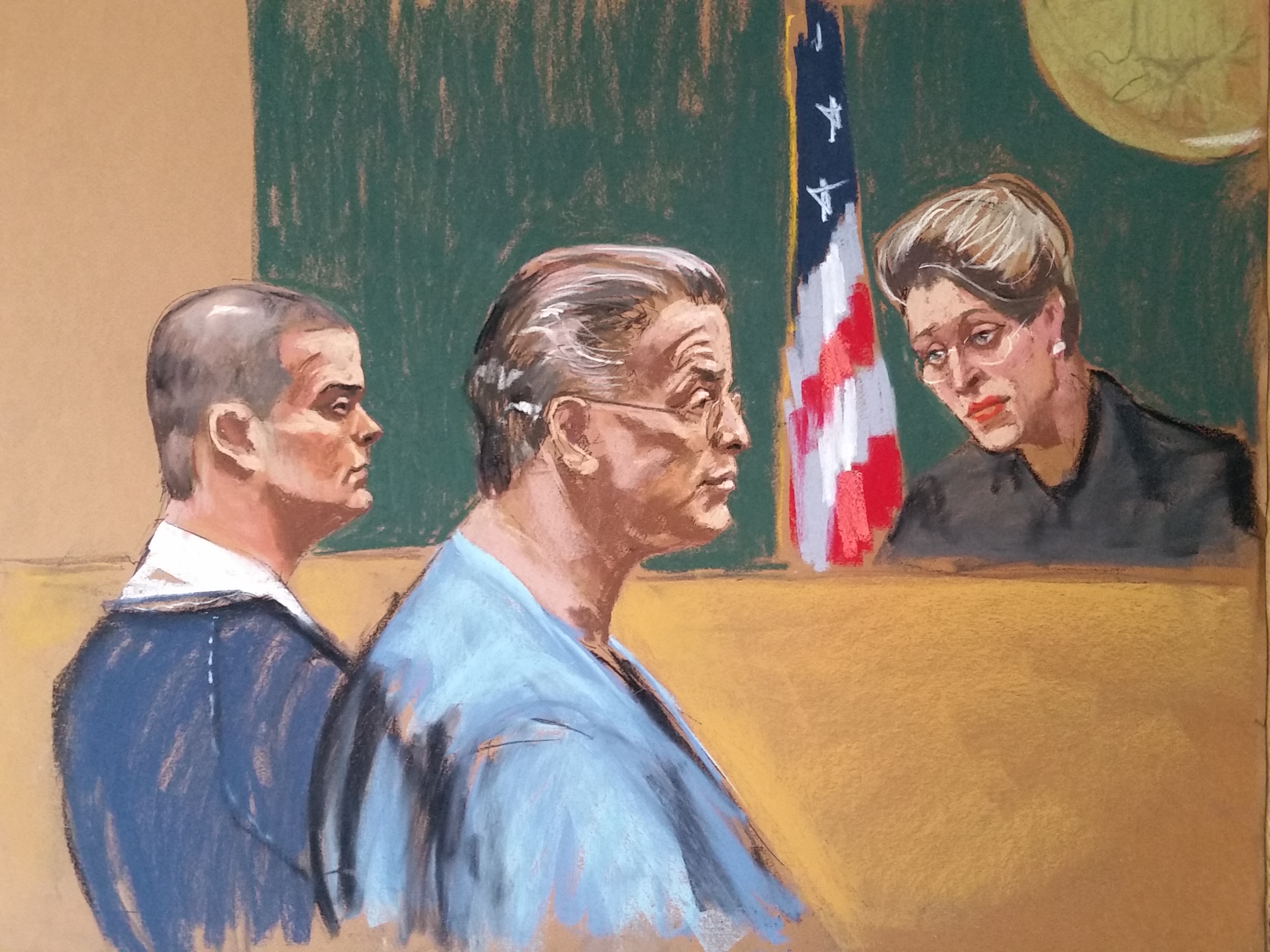 In the 1970s, The Godfather trilogy solidified the mythology of the Mob-as-secret society, and showed the public what it meant to be part of an organization that defied the norms and government of this country. When Gotti usurped the Gambino crime family throne in the 1980s, he epitomized the type of gangster who succeeded by breaking all the rules. The flashy, unforgiving, and high-profile mobster has been a legend ever since.
"He represents the rebellious lawbreaker that secretly resides in all of us," Louis Ferrante, a former mobster and host of Inside the Gangsters' Code, tells VICE. Ferrante served nearly a decade in jail for running a heist crew within the Gambino family, got out, and started writing books. He left the mob without turning on his comrades.
That's unlike, of course, Sammy "The Bull" Gravano, who altered the underworld landscape forever by ratting on the Teflon Don. Notwithstanding the media frenzy already created by Gotti's notoriety, Gravano's role in the larger drama as a Judas figure further put the clandestine Mafia underworld culture on blast. These days, it's almost commonplace to take a plea deal, and wise guys are becoming informants with a seemingly higher frequency.
"I'm not sure why anyone would truly want to be the boss of a family," Cipollini says. "Considering how you essentially become the most recognized by colleagues and cops alike, not to mention the risk of being number one target for enemy conspirators."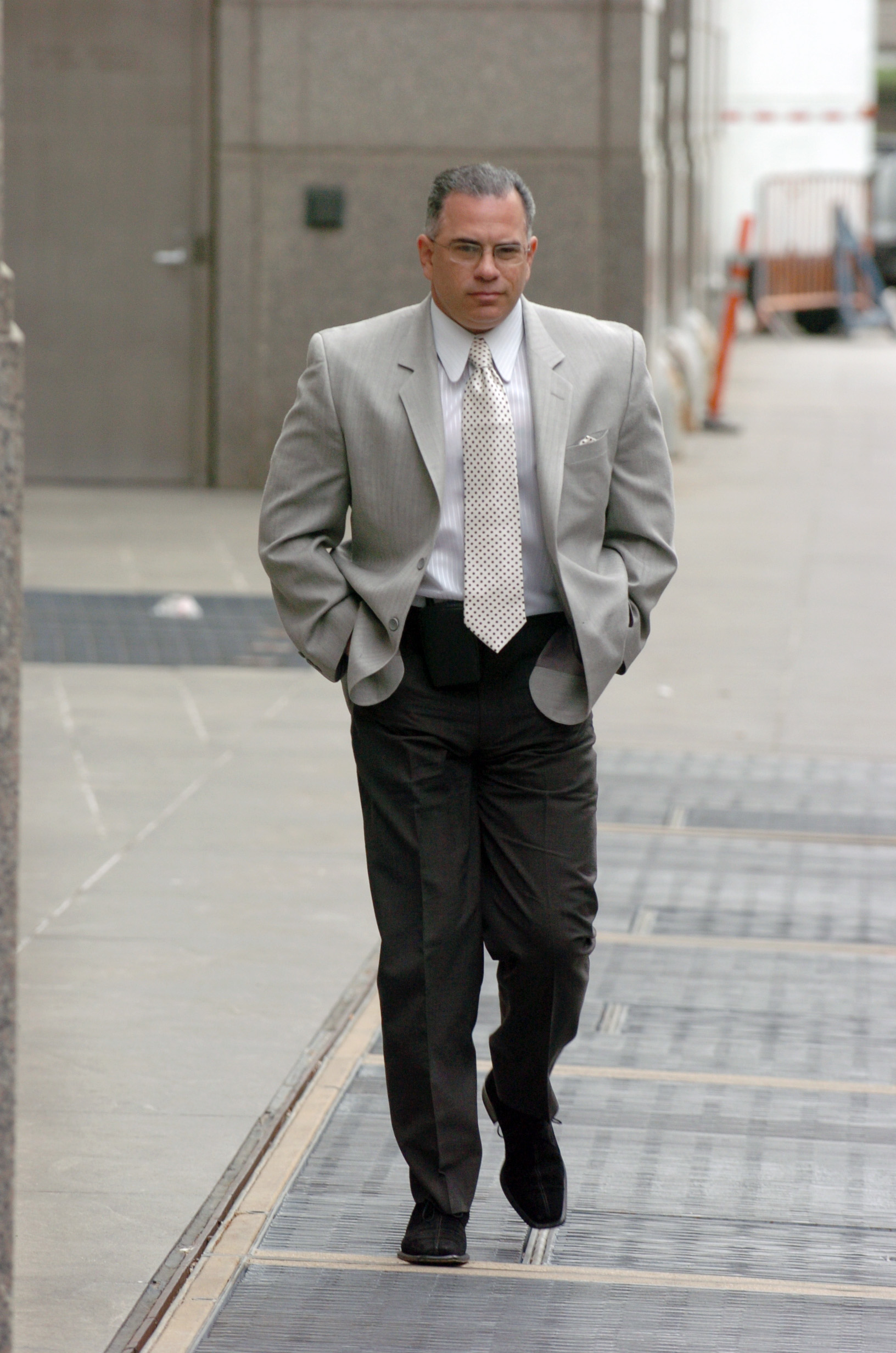 That's what happened to Gotti Jr. when his dad went away for life and he subsequently assumed the mantle. The feds were determined to bring him down—he had to deal with everything from keeping the cops at bay to smoothing over feuds to protecting his own family. It was a volatile time for the young mobster, who had been groomed to take over the family, but was looking for a way out that didn't involve Witsec, the Federal Witness Protection Program.
Today, the Gotti name lives on, casting a long shadow over the son and remaining Gotti family members. Walking away from the criminal enterprise his father stood for proved no easy task for Junior.
"I fought three separate cases at once," Ferrante tells VICE. "And unless people have faced life sentences and endured seemingly endless years in court as both John and I have, they cannot understand the pressure to walk away from that world.
"In a strange way, Junior lived up to his father's sense of honor by leaving the life in silence after assessing all of the mob's degenerative issues," Ferrante continues. "No easy thing to do as anyone can see by simply counting the increasing number of snitches who choose a different way out." Omertà—the Mafia code of silence—doesn't hold the same weight it once did.
"The legacy of John Jr. is that you can be your own man," says Stratton. "You don't have to be who your father wanted you to be. You can be brave and bold and make a statement about who you as a person are. As a result of his decision, other guys have walked away from it, too. Now, John could've done just the opposite. He could've embraced it and stayed the boss. Money, power, all of that, but he chose not to. He chose his blood family—his wife and children—over the Gambino crime family."
On some levels, it's just as intriguing, if not more so, than the criminal exploits of the father.
Gotti: Godfather & Son premieres May 8 at the IFC Center, and on A&E on June 9, 2018.
*This piece originally appeared on VICE.